Achieve real results with our creative packages…
Take advantage of our unique custom solutions and align your product or brand with the leading producers of quality entertainment. Lovatts offer an effective range of advertising opportunities incorporating both print and digital platforms.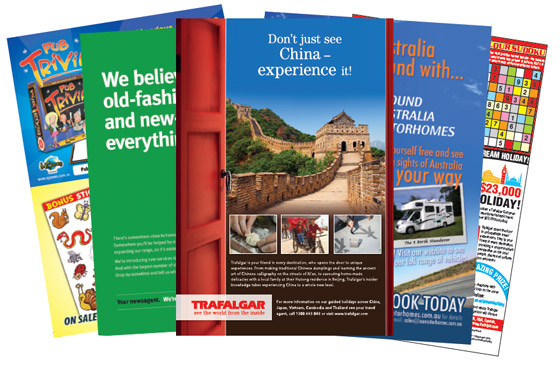 About Our Readers
Data captured from our most recent Readership Survey in 2012 indicates our readers are predominately female with a large proportion in the 50+ age bracket. Many are retired and there is a high level of home ownership. The results indicate there is a high level of reader engagement due to the perceived quality of content. Half of our readers only purchase Lovatts Puzzle Magazines.
Our readers purchase Lovatts titles because they are crossword and puzzle addicts who want to enter competitions and win cash or prizes. Our most popular print puzzles include Crosswords, Code Crackers, Cluewords, Cryptic Crosswords and Wordsearches. Lovatts combined circulation exceeds 5.5 million titles annually.
Companion titles include: Australian Geographic, Better Homes & Gardens, Womens Day, Womens Weekly, Superfood Ideas, That's Life, Crossword Club, Readers Digest, Quilting, Food Ideas and various womens titles.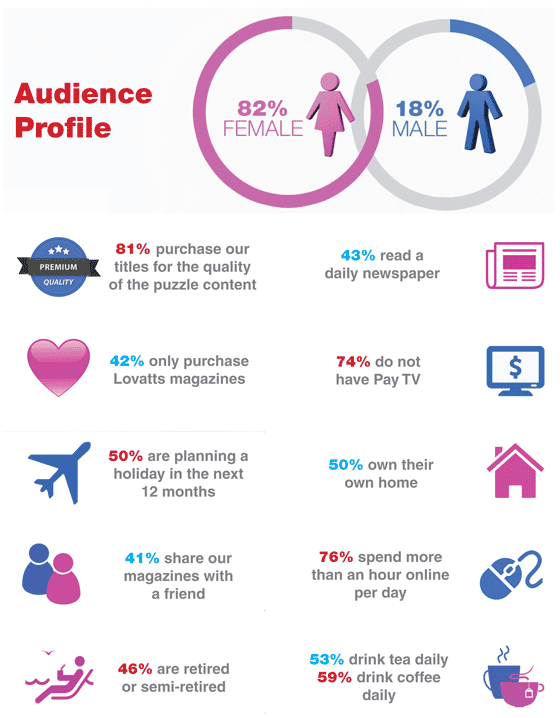 Download the 2014 Media Kit
Contact Lovatts Media Group