Play Lovatts Free Daily Online Wordsearch
Locate the word list at the side or bottom of the screen. Its location will change for landscape or portrait mode. Find all the words from the themed word list in the puzzle grid. Words may be found going forwards, backwards, up, down or diagonally.
As you find a word in the grid, click/tap and drag from one end of the word to the other. If you are correct, the word will be highlighted in the grid and will be crossed off the word list.
See below the puzzle for further instructions.
Enjoy Wordsearch?
Then you'll love FindaWord magazine.
Subscribe today to enjoy FREE home delivery, great savings and a chance to win cash and prizes in every issue!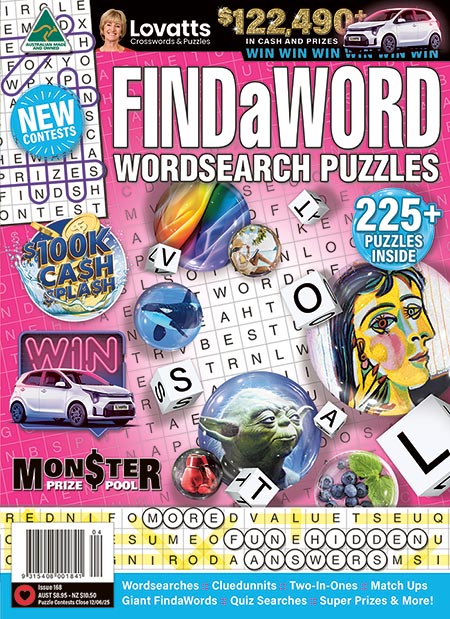 About Wordsearch Puzzles

FindaWord, or Word search puzzles have a hidden mystery answer. The words may be placed horizontally, vertically, or diagonally. Cross off the listed words and the leftover letters will reveal an interesting or amusing answer related to the puzzle's theme.
The word search puzzle (also known as WordSeek, WordFind, FindaWord, WonderWord, etc.) was originally designed and published by Norman E. Gibat in the Selenby Digest on March 1, 1968, in Norman, Oklahoma, although the Spanish puzzle creator Pedro Ocón de Oro was publishing "Sopas de letras" (Spanish "Soup of Letters") before that date.