When you think of the Silver Screen, you think of the Academy Awards and their symbol, the statuette, OSCAR. But how did this figure come about and where did he get his name? 
The Academy of Motion Picture Arts & Sciences was established in 1927 and a dinner was held to discuss ways of honouring outstanding achievement and encouraging excellence in motion pictures.
The idea of a trophy arose and led to Los Angeles artists submitting designs. From these was chosen the design of George Stanley. It was a figure of a knight gripping a sword and standing on a reel of film.
These statuettes have been awarded since 1929. They were originally bronze with a black marble base, for a while they were plaster and now they are gold-plated britannium.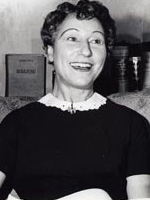 The Academy Award statuette reportedly received its nickname because Margaret Herrick, the Academy librarian and later executive director, thought it resembled her Uncle Oscar!
During the sixth awards ceremony in 1934 the Hollywood columnist, Sidney Skolsky, used the name OSCAR in reference to Katharine Hepburn's Best Actress award. The name OSCAR became officially used from 1939.
The statuettes are made by R S Owens & Company of Chicago. It takes three or four weeks to cast fifty statuettes, each one shaped to perfection. There are 24 different categories of awards, some of them involve multiple winners. Any surplus Oscars are stored in the Academy's vault until the following year.
In the year 2010 the motion picture industry will celebrate the 82nd Academy Awards Presentation – and Oscar will be there!