Browse prize winners for Lovatts crossword and puzzle titles:
Major Prize Competitions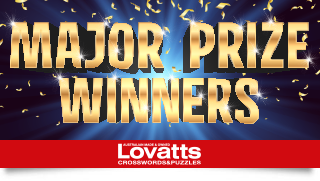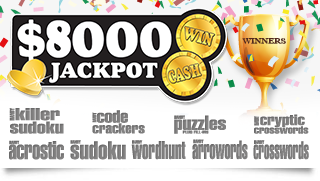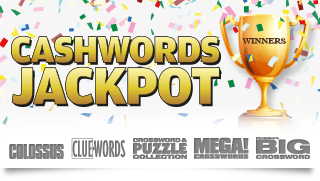 Magazine Competitions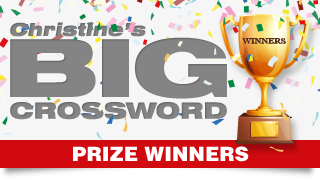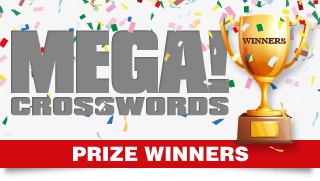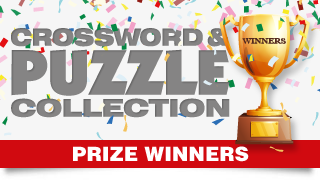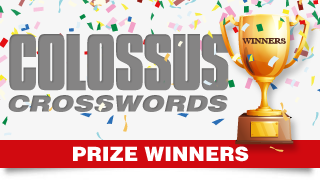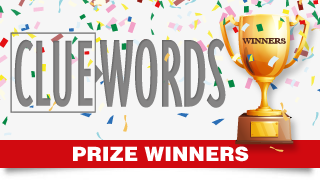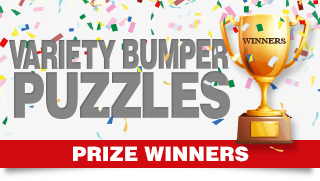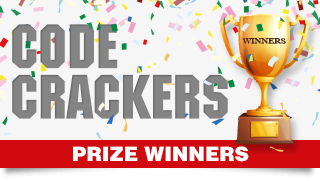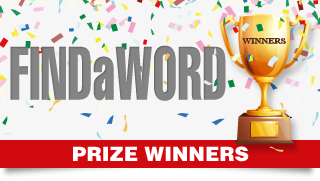 Latest posts from this category:
Cashwords Jackpot
Cashwords Jackpot winners are published on our website.
The Demon
Delonghi Icona Kettle
C Shezney, Broadwater WA.
2 x $50 Cash
J Mortlock, Narooma NSW; D Stone, Oaklands Park SA.
MEGA! Goliathon
Base Collective Magnesium Wellness Pack
R Tumini, East Brisbane QLD.
4 x $25 Cash
G Cooper, Ma Ma Creek QLD; P [more…]
Acrostic
Sol: The Traveling Wilburys
5 x $50 Cash
T Bell, Caloundra QLD; A Flynn, Eastlakes NSW; M Kenyon, Kempsey NSW; D Perryman, Gympie QLD; T Reye, Armadale WA.
Super Starhunt
Sol: Alicia Silverstone
5 x $50 Cash
E Ballarino, Greystanes NSW; R Doherty, Wauchope NSW; R Legge, Pakenham VIC; K [more…]