Browse prize winners for Lovatts crossword and puzzle titles:
Major Prize Competitions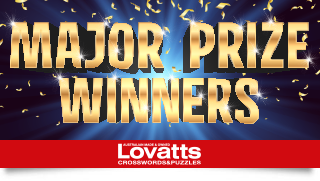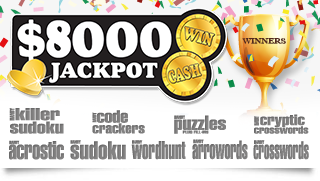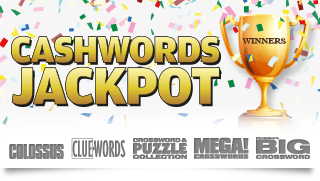 Magazine Competitions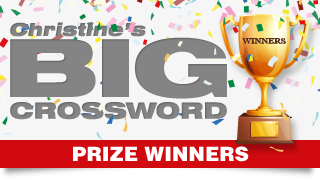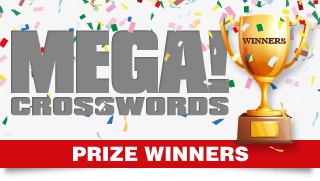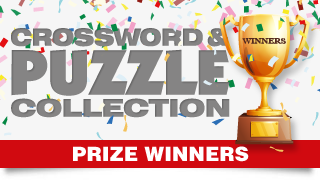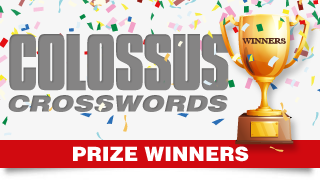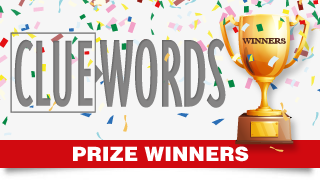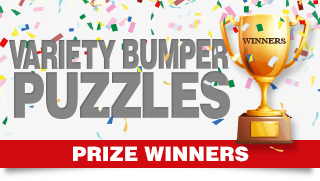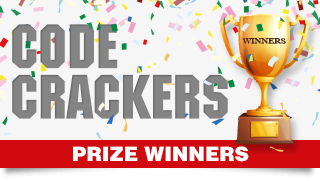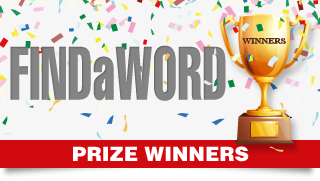 Latest posts from this category:
Cashwords Jackpot
Cashwords Jackpot winners are published on our website.
MEGA Mix
Wonderboom Wireless Speaker
J Mynard, Watsonia VIC.
$50 Cash
M Bedbrook, Ipswich QLD; B Farrow, Weipa QLD; V Ripley, Junortoun VIC; H Smith, Pinjarra WA; J Withers, Silver Sands WA.
MEGA Stinker
Nikon Aculon Binoculars
A Scott, Ormiston QLD.
$100 Cash
J Clawson, [more…]
Match-Ups
5 x $50 Cash
M Amies, South Auckland NZ; G Davis, Bourke NSW; W Loud, Salisbury Downs SA; E O'Beirne, Wallsend NSW; A Reynolds, Innaloo, Perth WA.
Monster FindaWord
Sol: Some journeys take us far from home. Some adventures lead us to our destiny.
Guess Who?
Nikon Aculon Binoculars
L [more…]