A gremlin is an error that makes a puzzle frustrating, difficult or impossible to complete.
If you think you've spotted something, first check this website to see if it's already been noted. If not, and you're the first to bring it to our attention, we'll send you a Gremlin Spotter magnet to proudly display on your fridge!
View recorded gremlins: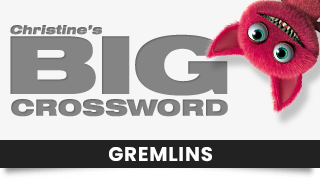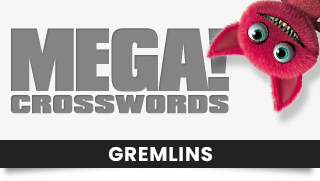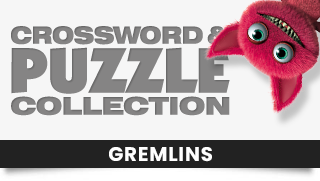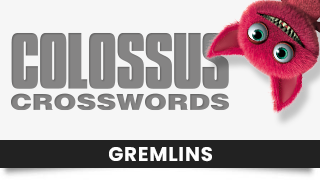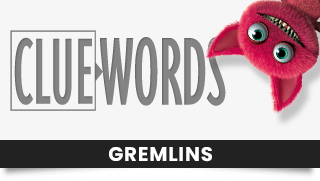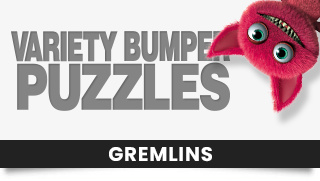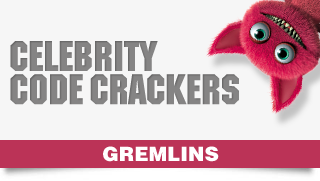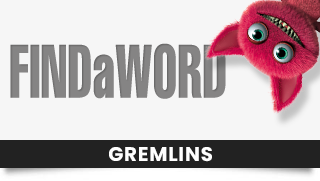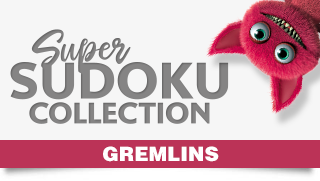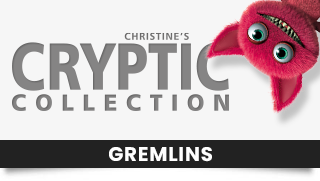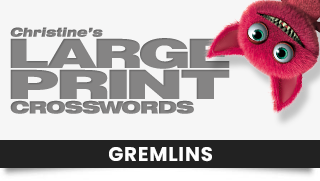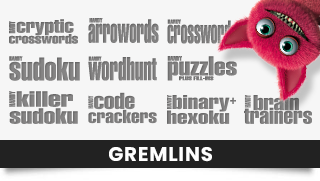 Latest posts from this category:
Quote-Table 1, page 36
In the fourth row, twelve columns across, an extra black square has caused the following three white squares to be in the incorrect columns.  The first of the three white squares should be above the letters BAYR, the second above EU and [more…]
Solution to Cryptic Words 1, page 70
The solution grid contains two incorrect words.
The answer  to the clue 'Pen with the French fashion sense' reads SOYA on the grid, but should be STYLE.  The intersecting answer to 'More secure vault on right' should read SAFER and not [more…]
Mumbo-Jumbo Contest, page 40
The last square in the third line should not be shaded for the answer to the anagram EDOMAW.  There should only be 10 letters altogether to unjumble.
Please accept our sincere apologies for the frustration caused by this error.
Thank you to Mike Selvage [more…]