Lovatts Colossus Crosswords magazine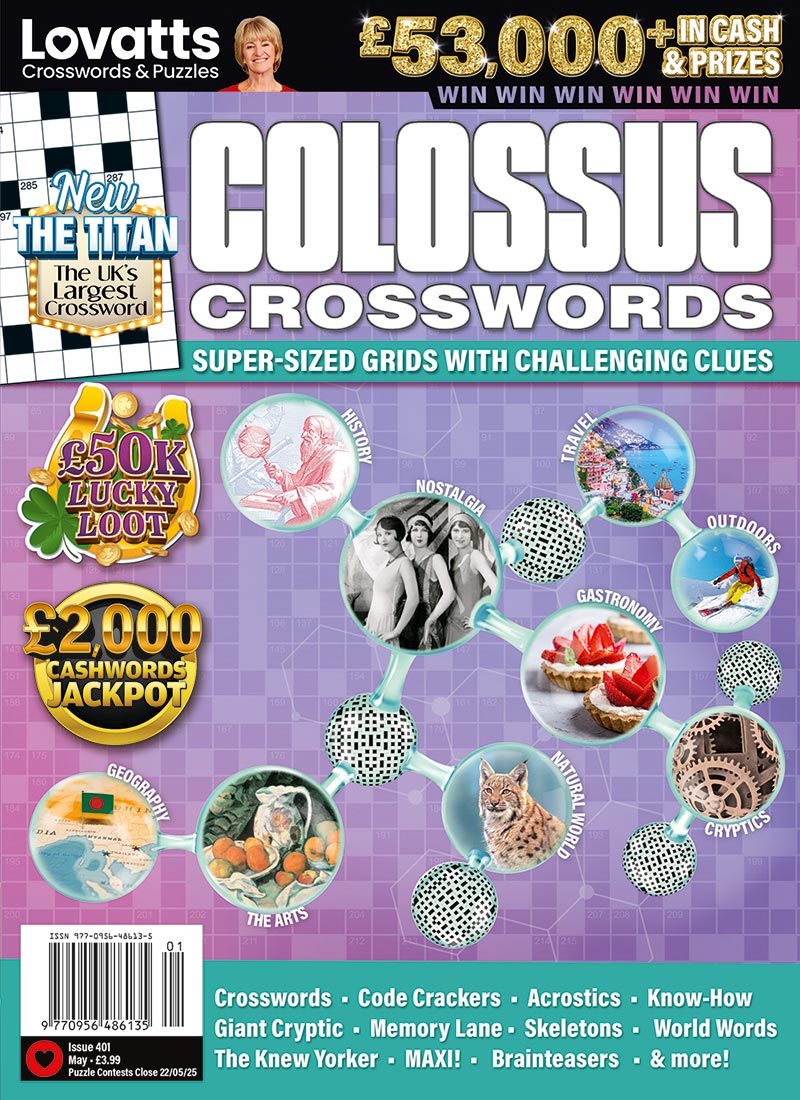 This title contains:
Info
Description
Colossus Crosswords includes Lovatts quality giant crosswords plus some general knowledge, trivia and cryptic crosswords. It's designed to entertain and challenge with its mix of puzzles compiled to different levels of difficulty, including 'the world's toughest crossword', the Stinker! This classic title is popular with dedicated crossword enthusiasts.
Subscribe today to enjoy FREE home delivery, great savings and a chance to win cash and prizes in every issue!
Frequency:
Monthly – 12 magazines per year
(→ View on sale dates)
Recommended Retail Price:
£2.55
Subscription Options:
6 months | 1 year | 2 years
Pricing & BUY NOW!