Lovatts FindaWord magazine – wordsearch puzzles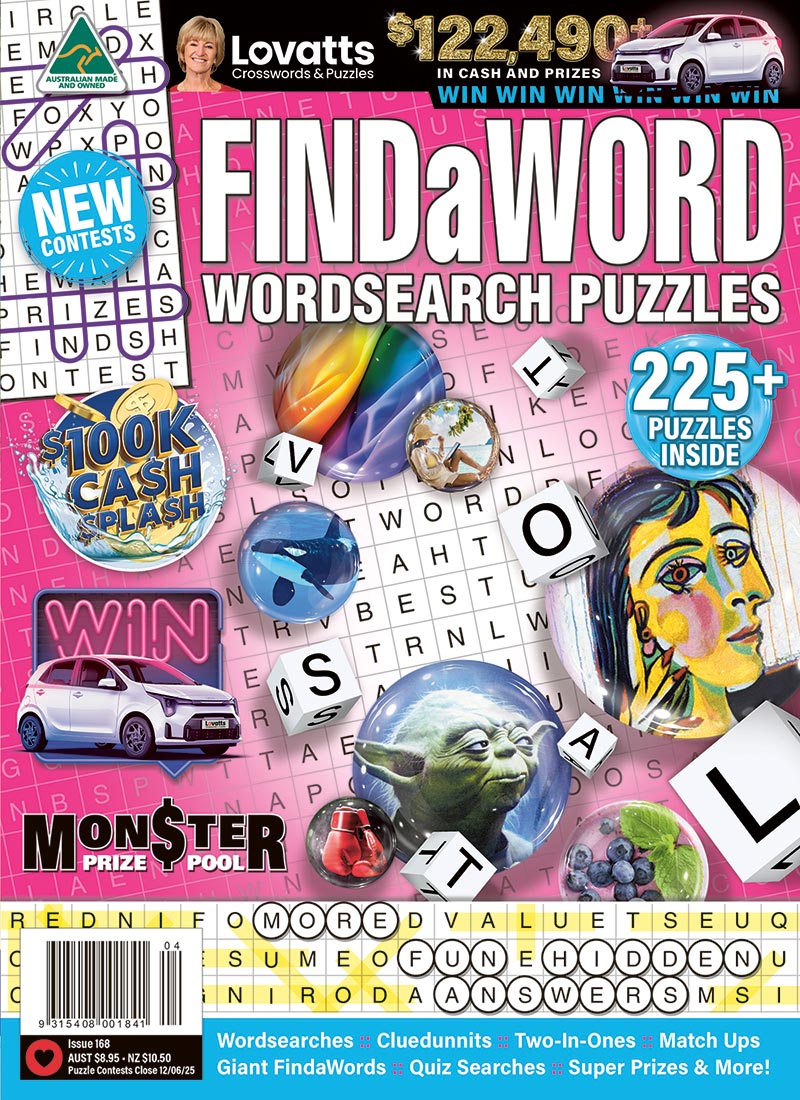 This title contains:
Info
About this puzzle title:
FindaWord
A fun and friendly magazine of wordsearch puzzles with a few extra Lovatts twists! FindaWord puzzles have a hidden mystery answer. Cross off the listed words and the leftover letters will reveal an interesting or amusing answer related to the puzzle's theme.This magazine has added fun with lots of clever variations to the classic wordsearch. Subscribe today to enjoy FREE home delivery, great savings and a chance to win cash and prizes in every issue!
Frequency: 6 magazines per year (→ View on sale dates)
Cover Price: $6.90 | NZ: $8.10
Subscription Options – SAVE!
Australia (FREE Postage & Handling):

1 YEAR:
$41.00
SAVE:
1%
2 YEARS:
$77.00
SAVE:
7%
New Zealand (FREE Postage & Handling):
1 YEAR:
$47.00
SAVE:
3%
2 YEARS:
$89.00
SAVE:
8%
International (incl. postage & shipping):

1 YEAR:
$56.00 AUD
2 YEARS:
$108.00 AUD
Extras: