Lovatts Variety Prize Puzzles magazine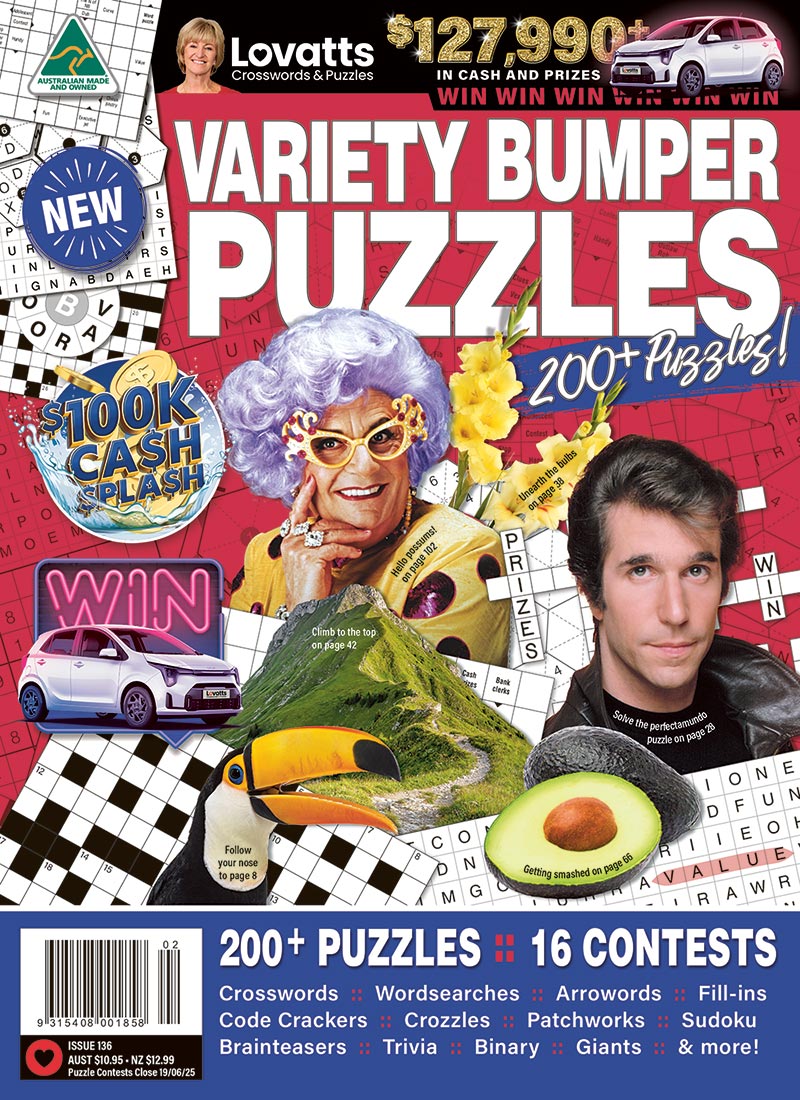 This title contains:
Info
About this puzzle title:
Variety Prize Puzzles
There's something for everyone, even the kids. The puzzles are light and entertaining. This value-for-money magazine is a mix of crosswords, wordsearches, Sudoku, brainteasers and more. A super colour contest section and prizes you'll want to win, Variety Prize Puzzles is a must for puzzle-lovers and those who love competitions. Subscribe today to enjoy FREE home delivery, great savings and a chance to win cash and prizes in every issue! Frequency: Bi-monthly – 6 magazines per year (→ View on sale dates)
Cover Price: AUST: $5.75 | NZ: $6.95
Subscription Options – SAVE!
Australia (FREE Postage & Handling):
New Zealand (FREE Postage & Handling):

1 YEAR:
$40.00
SAVE:
4%
2 YEARS:
$75.00
SAVE:
10%
International (incl. postage & shipping):

1 YEAR:
$47.00 AUD
2 YEARS:
$92.00 AUD