Christine's Cryptic Crossword Collection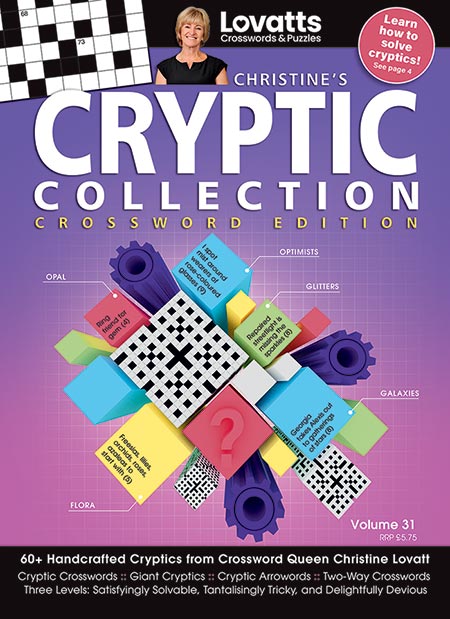 This title contains:
Info
Description
Once you're bitten by the cryptic bug you'll be hooked. As you unravel the devious clues in Christine's Cryptic Crossword Collection, you'll find yourself chuckling at the clever twists and turns. Each of Christine's cryptic clues has a direct way to the answer, so while they'll stretch your mind, they won't have you pulling your hair out. Each issue includes a 'How-to-do' guide and tips to the different cryptic clue types.
Subscribe today to enjoy FREE home delivery, great savings and a chance to win cash in every issue!

Frequency:
Annually -1 collection per year
(→ View on sale dates)
Recommended Retail Price:
£4.99
Subscription Options:
1 year | 2 years
Pricing & BUY NOW!