Puzzle Fun For Kids magazine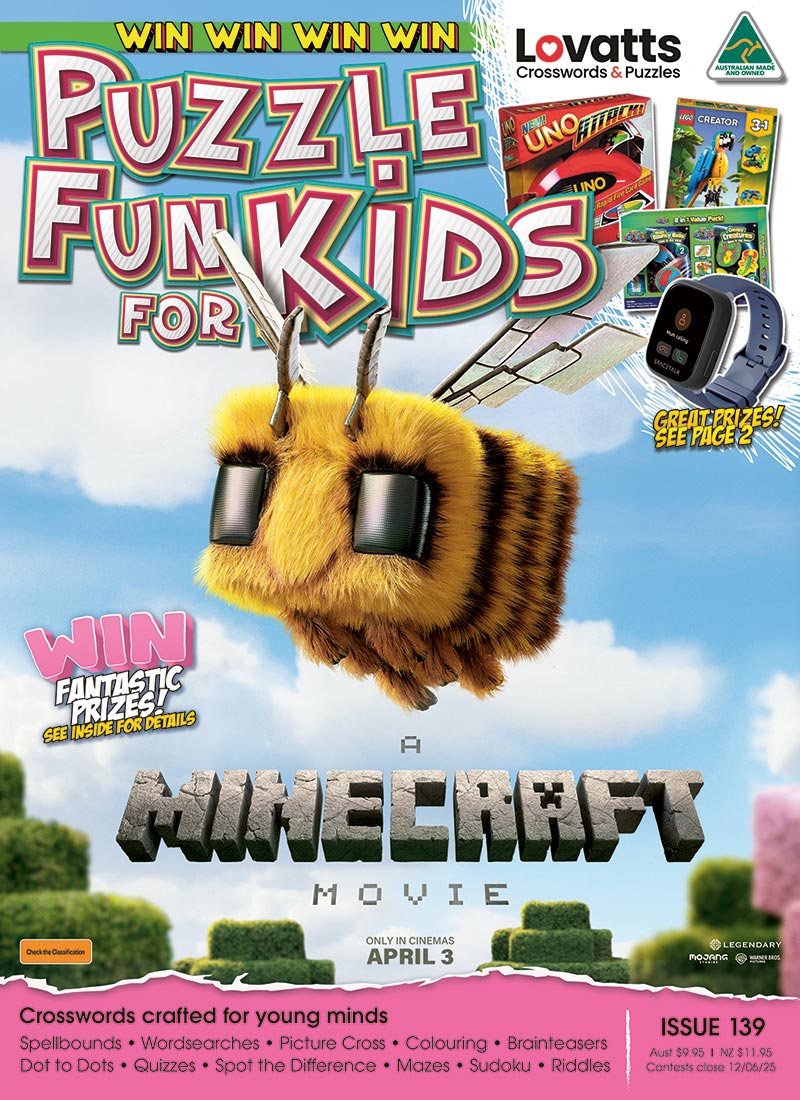 This title contains:
Info
Description
The perfect magazine for junior puzzle fans, Puzzle Fun For Kids is packed with a huge variety of entertaining and educational brainteasers. Each page is an exciting adventure. Best of all, there are lots of fun competitions with the chance to win great prizes.
Subscribe today to enjoy FREE home delivery, great savings and a chance to win prizes in every issue!
Frequency:
Bi-monthly – 6 magazines per year
(→ View on sale dates)
Recommended Retail – $5.60 AU | $6.75 NZ
Subscription Options – AUSTRALIA:
This title is packaged with Kids Bumper Puzzle Fun Annual. Receive 7 magazines per year.
1yr = $43.00 (save 5%)
Subscribe AU
Subscription Options – NZ:
This title is packaged with Kids Bumper Puzzle Fun Annual. Receive 7 magazines per year.
1yr = $52.00 (save 4%)
Subscribe NZ
International Subscribers:
This title is packaged with Kids Bumper Puzzle Fun Annual. Receive 7 magazines per year.
1yr = $55.00
View Prices