Lovatts Prize Puzzles magazine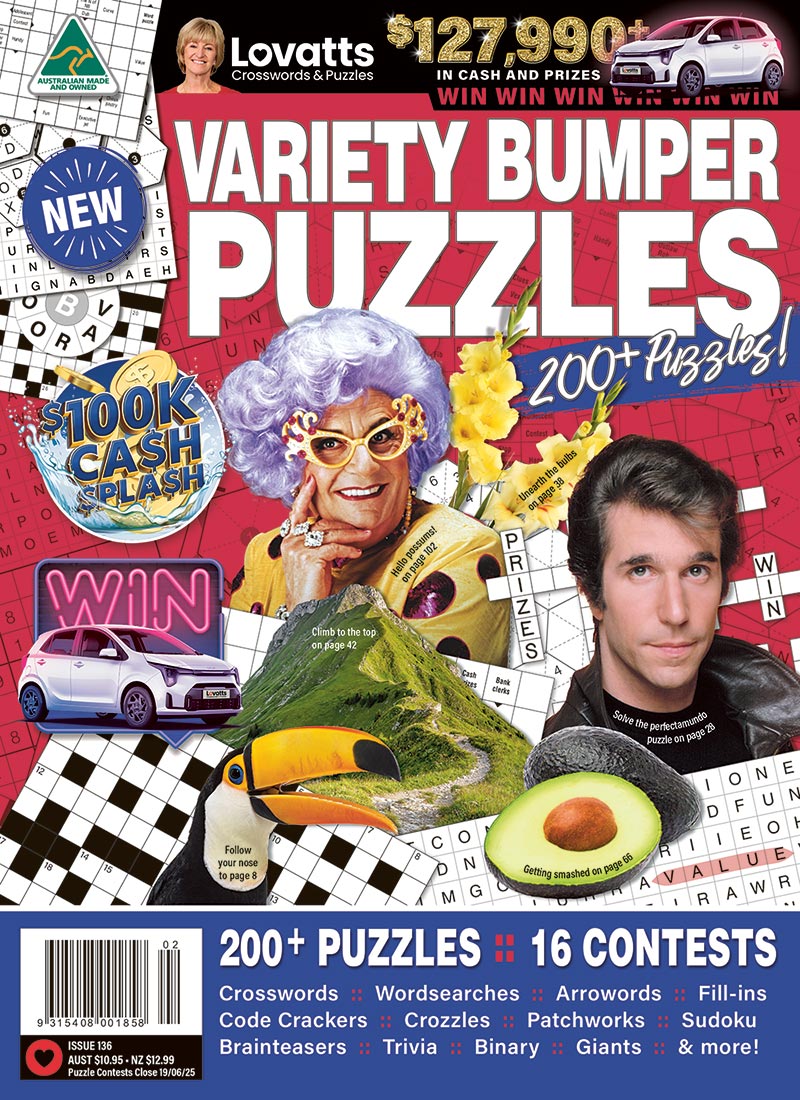 This title contains:
Info
About this puzzle title:
Prize Puzzles
We're starting the new year with a fresh new cover for Prize Puzzles!
After 16 years and over 100 issues, we're updating the look of Variety Prize Puzzles, dropping Variety from the masthead, so this magazine will now simply be called Prize Puzzles.
The new-look Prize Puzzles features the same great content readers love and we've squeezed in extra puzzles for even better value!
This value-for-money magazine is a mix of crosswords, wordsearches, Sudoku, brainteasers and more. A super colour contest section and prizes you'll want to win, Prize Puzzles is a must for puzzle-lovers and those who love competitions. Subscribe today to enjoy FREE home delivery, great savings and a chance to win cash and prizes in every issue! Frequency: Bi-monthly – 6 magazines per year (→ View on sale dates)
Cover Price: AUST: $5.95 | NZ: $6.99
Subscription Options – SAVE!
Australia (FREE Postage & Handling):
New Zealand (FREE Postage & Handling):

1 YEAR:
$41.00
SAVE:
4%
2 YEARS:
$77.00
SAVE:
10%
International (incl. postage & shipping):

1 YEAR:
$51.00 AUD
2 YEARS:
$97.00 AUD