Lovatts MEGA! Crosswords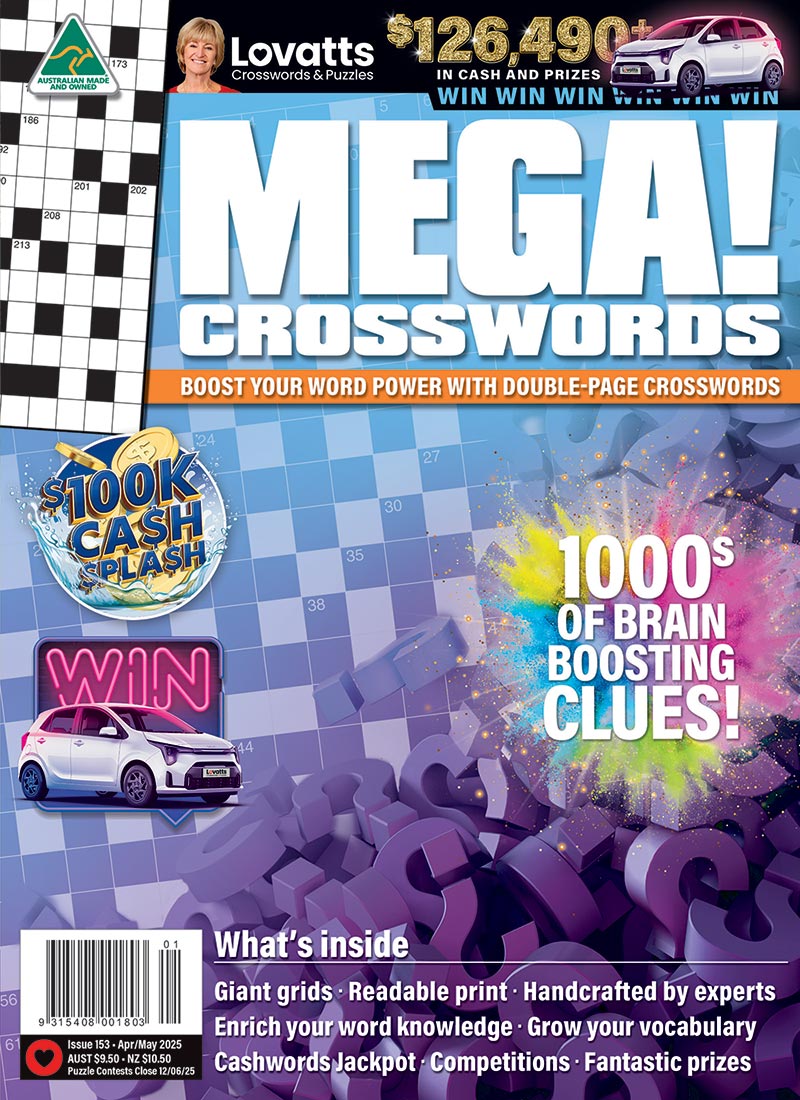 This title contains:
Info
About this puzzle title:
MEGA! Crosswords is a favourite with those who love their crosswords straight. With giant crosswords in every issue, there are thousands of clues to delight word enthusiasts. The page layouts are clear and puzzler-friendly and most clues are solvable with your own word knowledge. There are a couple of tougher crosswords for those who like a challenge. Subscribe today to enjoy FREE home delivery, great savings and a chance to win cash and prizes in every issue!
Frequency: Bi-monthly – 6 magazines per year (→ View on sale dates)
Cover Price: $7.80 | NZ: $9.35
Subscription Options – SAVE!
Australia (FREE Postage & Handling):

1 YEAR:
$45.00
SAVE:
4%
2 YEARS:
$84.00
SAVE:
10%
New Zealand (FREE Postage & Handling):

1 YEAR:
$54.00
SAVE:
4%
2 YEARS:
$103.00
SAVE:
8%
International (incl. postage & shipping):

1 YEAR:
$63.00 AUD
2 YEARS:
$120.00 AUD