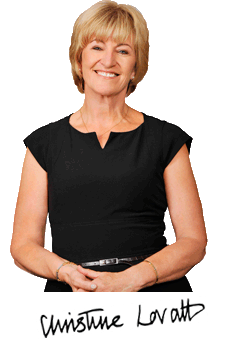 I was lucky enough to spend a week in the Apple Isle recently, also known as the Holiday Isle or Island of Inspiration. How appropriate – Tasmania's ancient landscape is a place of rare beauty and diversity, uncrowded and unspoilt.
We were rocked to sleep by the waves while crossing the Bass Strait overnight, aboard the Spirit of Tasmania.
One of the first people we met when we arrived was 92-yr-old Beryl Berriman, who has been solving Lovatts crosswords for many years. She lives in the beautiful beach village of Port Sorell. She is living evidence that keeping active is the answer to a long, healthy life.
We stayed with my daughter-in-law's parents, which brings me to the point: why does English have no term for 'son's or daughter's parents-in-law'? Yiddish speakers have machatunim, Hebrew for 'parents-in-law of your child', Spanish has consuegros and Greek has sympatheroi.
Perhaps we should start a campaign? Our lovely in-laws certainly deserve a name of their own.
We visited Cradle Mountain, named after its resemblance to a gold-mining cradle. Revisiting the beautiful Dove Lake is definitely on our bucket list.
We just had to visit King Solomon's cave, so-named because the sparkling calcite crystals make the cave look as if it holds the fabled treasures of King Solomon's mines.
Strahan, on the SW coast, was our next stop. Cruising along the Gordon river we visited Sarah Island, once a harsh penal station, feeling a strange mixture of sadness at the violence of the past and awe at the overwhelming beauty of the surrounding wilderness, of rainforest with ancient Huon Pines.
The weather was too wild to pass through Hell's Gates, the notoriously shallow and dangerous channel entrance to Macquarie Harbour. The convicts named it, as it was the entrance to their particular hell.
In Strahan, we saw the longest-running play in Australia, by the Round Earth company, about convicts escaping in The Ship That Never Was, involving the whole audience in the fun – a fantastic evening!
Driving north-east to Launceston, we wondered how many cities have a slice of wilderness within walking distance from the centre? We walked from the city along the Tamar River into the Gorge and were lucky enough to arrive in time for a 50-minute cruise up the Tamar. Our captain was full of knowledge and interesting stories.
Altogether, a great trip and we didn't even get to Hobart, Port Arthur and so many other spots – an excellent excuse to return!
Happy Puzzling!