Lovatts Handy Wordhunt magazine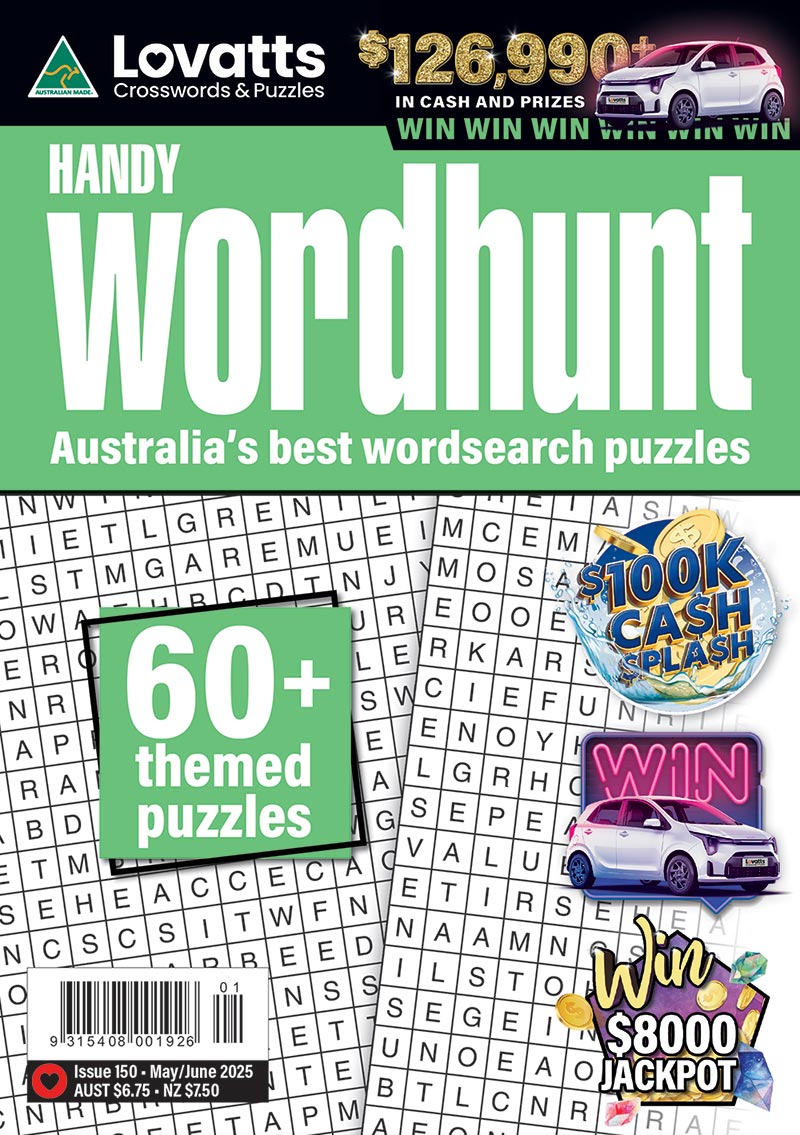 This title contains:
Info
Description
Handy Wordhunt is the ultimate word search magazine in a handy size. The puzzles have all been hand crafted around interesting themes. Some word searches have the added twist of a hidden answer found after you cross off all the words. Others have the words twisting through pathways in the grid. Wordhunt is a great magazine for all ages and all levels of skill.
Subscribe today to enjoy FREE home delivery, great savings and a chance to win cash in every issue!
Frequency:
Bi-monthly – 6 magazines per year
(→ View on sale dates)
Recommended Retail Price:
AUST: $5.70 | NZ: $6.85
Subscription Options – AUSTRALIA:
1yr = $33.00 | 2yrs = $62.00
Subscribe AU
Subscription Options – NZ:
1yr = $40.00 | 2yrs = $76.00
Subscribe NZ
International Subscribers:
View Prices