Lovatts Handy Sudoku magazine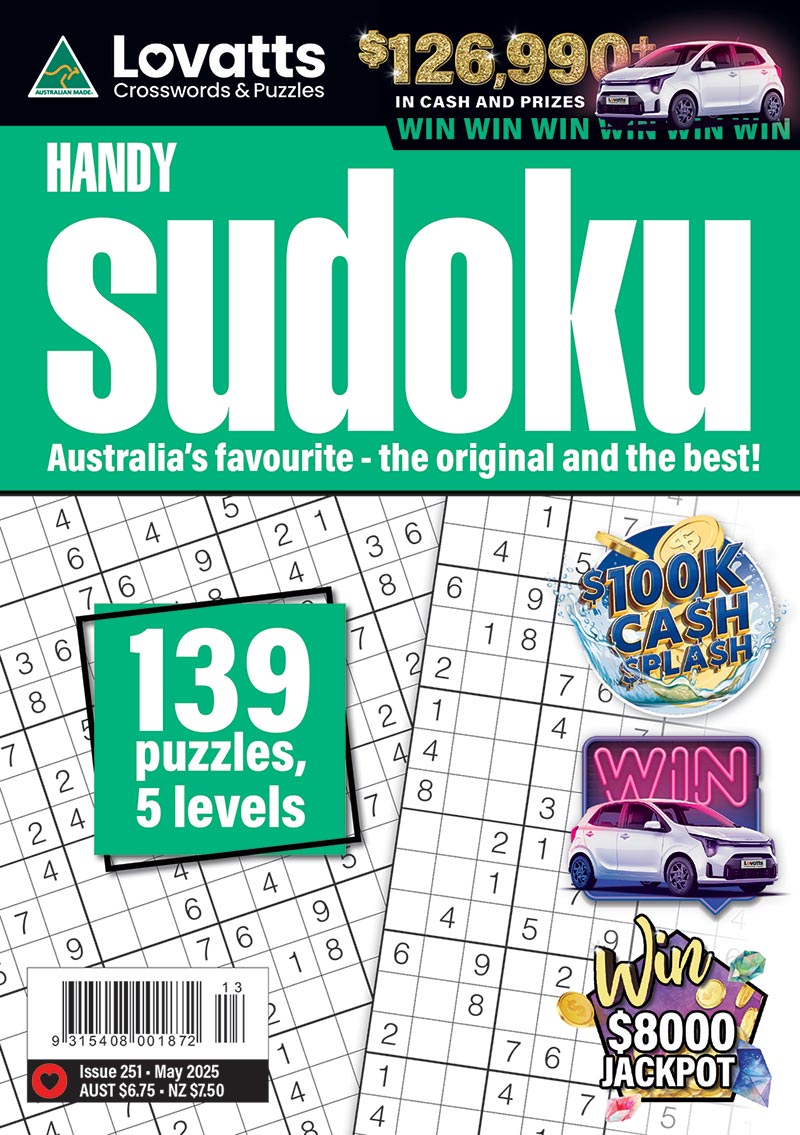 This title contains:
Info
Description
Sudoku is simple to learn but the challenges never end. The highly addictive puzzles in Handy Sudoku magazine require some logical thinking, not maths skills. Instructions are included and you can move through the five difficulty levels from the easy to the super tough.
Subscribe today to enjoy FREE home delivery, great savings and a chance to win cash in every issue!

Frequency:
Monthly – 13 magazines per year
(→ View on sale dates)
Recommended Retail Price:
AUST: $5.70| NZ: $6.85
Subscription Options – AUSTRALIA:
1yr = $71.00 | 2yrs = $133.00
Subscribe AU
Subscription Options – NZ:
1yr = $86.00 | 2yrs = $164.00
Subscribe NZ
International Subscribers:
View Prices