Lovatts Handy Killer Sudoku (Addoku) magazine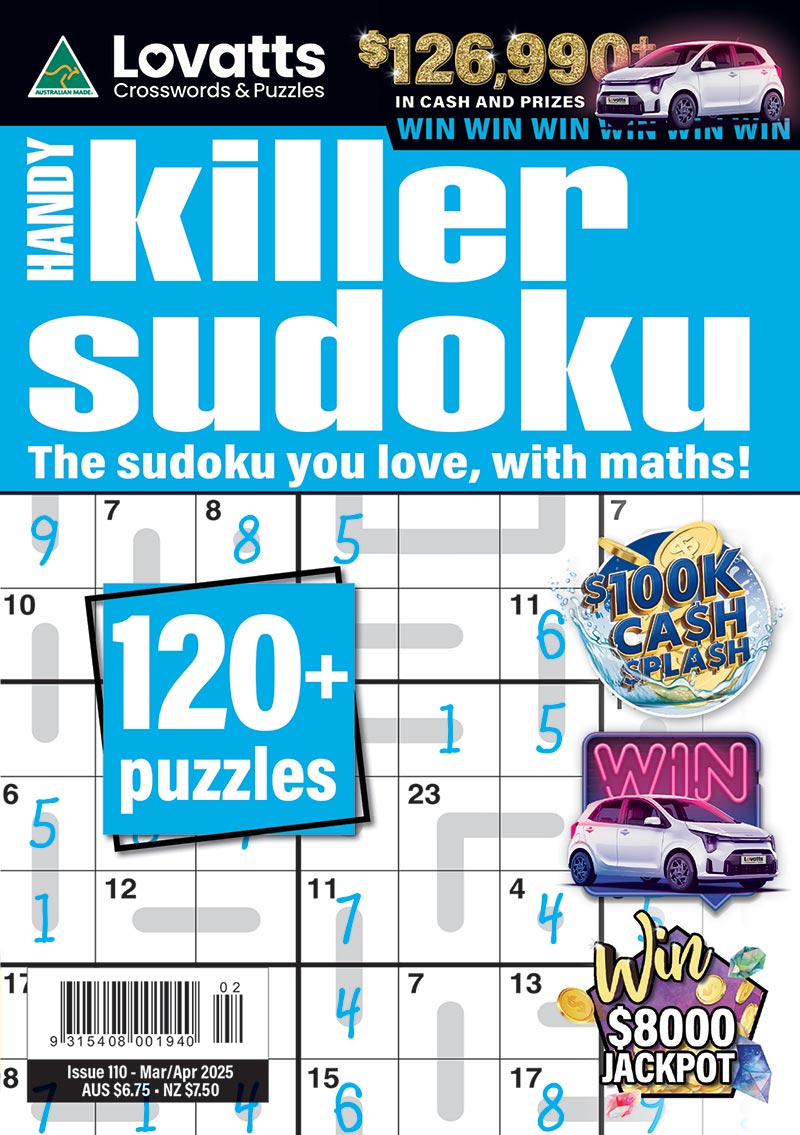 This title contains:
Info
Description
If you love Sudoku, you'll love Handy Killer Sudoku magazine. Each issue includes popular Sudoku variants in different difficulty levels. The more of these exciting puzzles you do, the more you'll become hooked! We've included instructions for each puzzle.
Subscribe today to enjoy FREE home delivery, great savings and a chance to win cash in every issue!
Frequency:
Bi-monthly – 6 mags per year (→ View on sale dates)
Recommended Retail Price:
AUST: $5.70 | NZ: $6.85
Subscription Options – AUSTRALIA:
1yr = $33.00 | 2yrs = $62.00
Subscribe AU
Subscription Options – NZ:
1yr = $40.00 | 2yrs = $76.00
Subscribe NZ
International Subscribers:
View Prices
Extras: