Lovatts Handy Puzzles magazine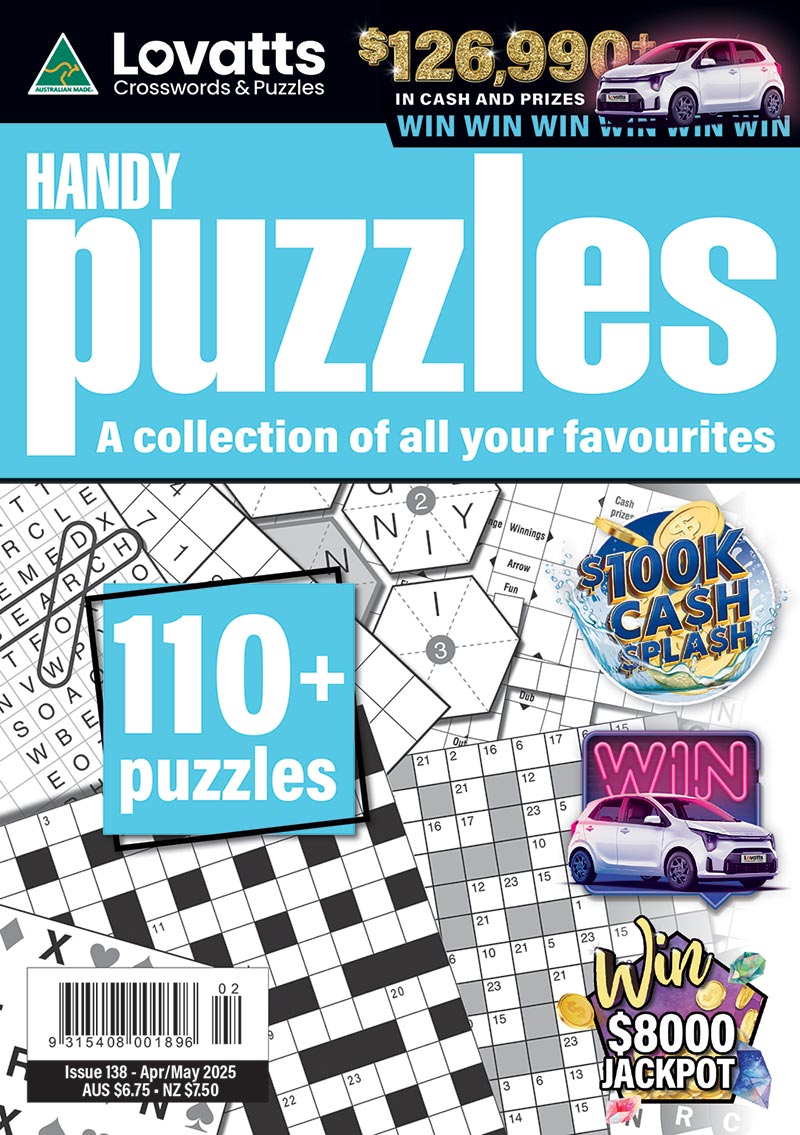 This title contains:
Info
Description
A fantastic mix of all your favourite quality Lovatts puzzles, including a selection of Fill-Ins, Brainteasers, Crosswords, Wordsearch, Arrowords, Skeletons, Acrostics, CodeCrackers and more. The handy on-the-go size makes it the perfect puzzling travel companion.
Subscribe today to enjoy FREE home delivery, great savings and a chance to win cash in every issue!
Frequency:
Bi-monthly – 6 magazines per year
(→ View on sale dates)
Recommended Retail Price:
AUST: $5.70 | NZ: $6.85
Subscription Options – AUSTRALIA:
1yr = $33.00 | 2yrs = $62.00
Subscribe AU
Subscription Options – NZ:
1yr = $40.00 | 2yrs = $76.00
Subscribe NZ
International Subscribers:
View Prices