Lovatts Handy Cryptic Crosswords magazine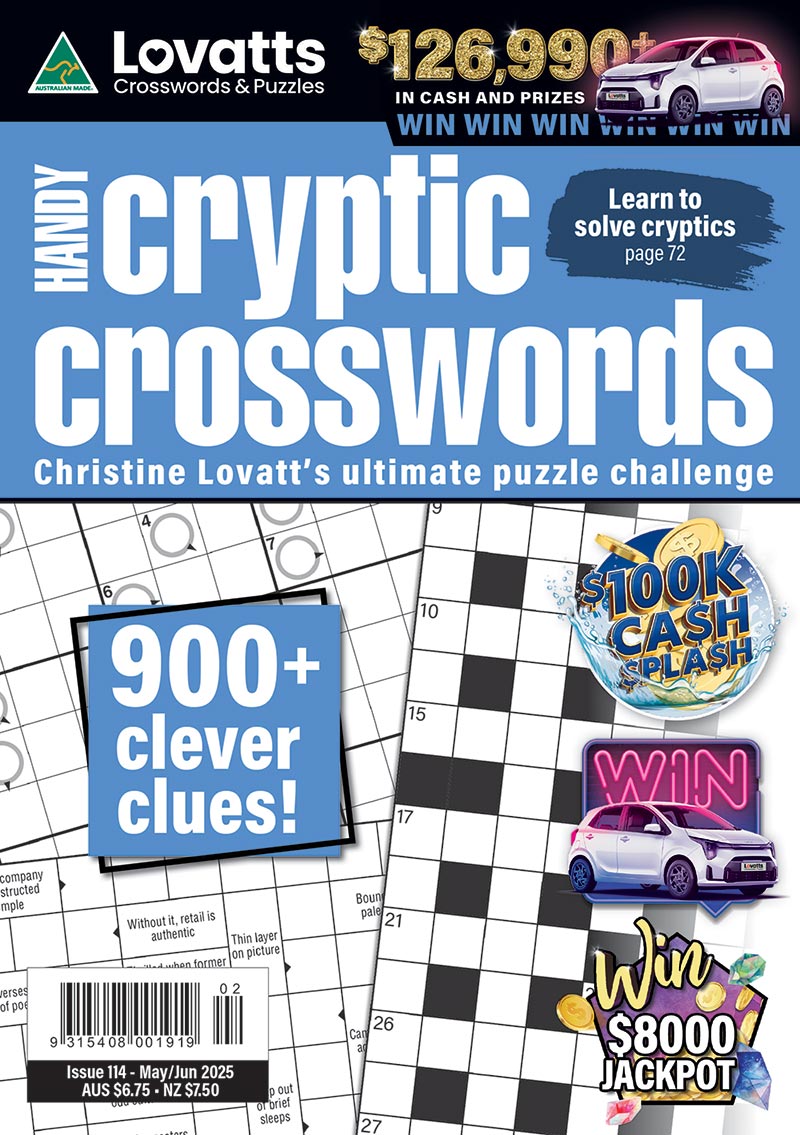 This title contains:
Info
Description
This title has all the devious delights of Christine's Cryptic Collection Crossword Edition, but in a handy size and six times a year. The cryptics in Handy Cryptic Crosswords magazine are designed for fun, not to have you tearing your hair out and each issue includes tips on different types of cryptic clues. There is plenty to keep cryptic crossword lovers busy with hours of entertainment as you unravel the clues.
Subscribe today to enjoy FREE home delivery, great savings and a chance to win cash in every issue!
Frequency:
Bi-monthly – 6 magazines per year
(→ View on sale dates)
Recommended Retail Price:
AUST: $5.60 | NZ: $6.75
Subscription Options – AUSTRALIA:
This title is packaged with Christine's Cryptic Collection Crossword Edition & Puzzle Edition. Receive 8 magazines per year.
1yr = 53.00 | 2yrs = $99.00
Subscribe AU
Subscription Options – NZ:
This title is packaged with Christine's Cryptic Collection Crossword Edition & Puzzle Edition. Receive 8 magazines per year.
1yr = $64.00 | 2yrs = $121.00
Subscribe NZ
International Subscribers:
View Prices