Lovatts Handy Code Crackers + Acrostics magazine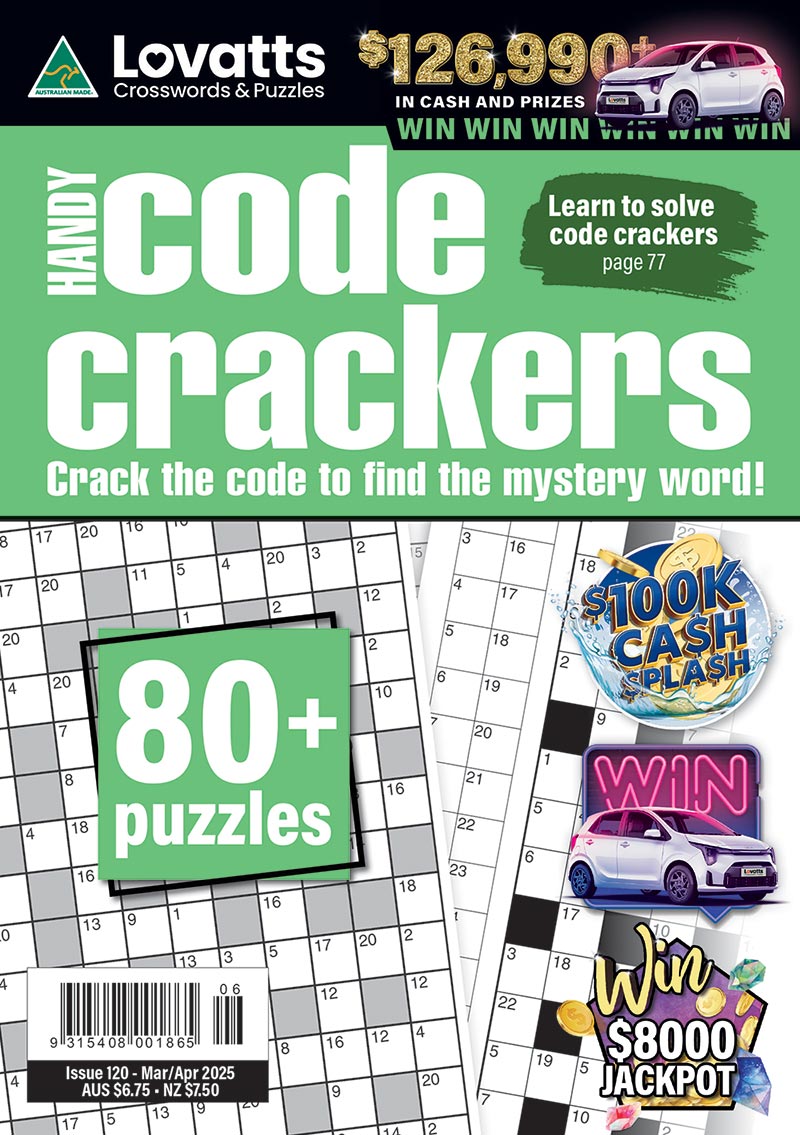 This title contains:
Info
Description
Break the alphabet code to fill the crossword puzzle with words. Letters have been replaced by numbers in these crosswords-in-disguise. Work out which letter is represented by each number and you will soon have all the words filled in. Then you can reveal the themed answer at the bottom of each page. Each issue of Handy Code Crackers also includes some popular Acrostic puzzles.
Subscribe today to enjoy FREE home delivery, great savings and a chance to win cash in every issue!
Frequency:
Bi-monthly – 6 magazines per year
(→ View on sale dates)
Recommended Retail Price:
AUST: $5.70 | NZ: $6.85
Subscription Options – AUSTRALIA:
1yr = $33.00 | 2yrs = $62.00
Subscribe AU
Subscription Options – NZ:
1yr = $40.00 | 2yrs = $76.00
Subscribe NZ
International Subscribers:
View Prices
Extras: