Lovatts Handy Arrowords magazine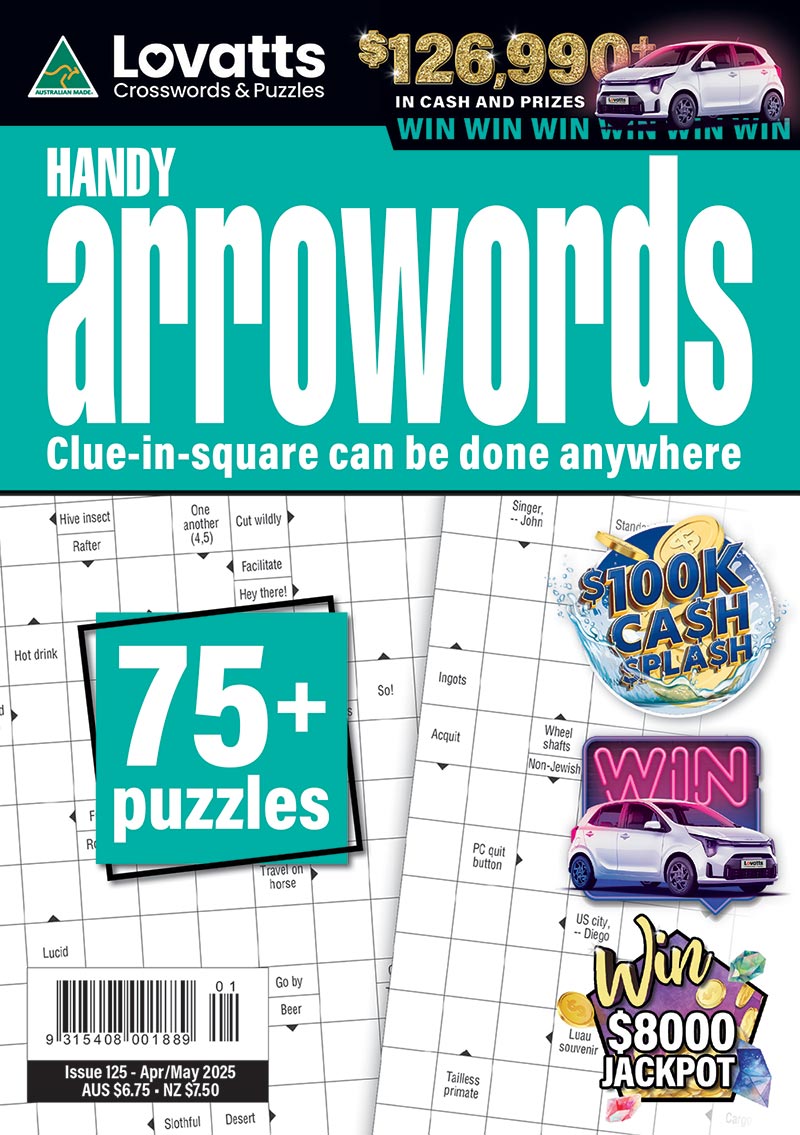 This title contains:
Info
Description
These crosswords are created in the popular clue-in-square style. The clues are in the black squares so these puzzles are perfect to take on a trip or carry in your bag for those spare moments in the day. Each issue of Handy Arrowords also includes arrowords themed around entertainment or general knowledge and every puzzle is doable and lots of fun.
Subscribe today to enjoy FREE home delivery, great savings and a chance to win cash in every issue!
Frequency:
Bi-monthly – 6 magazines per year
(→ View on sale dates)
Recommended Retail Price:
AUST: $5.70 | NZ: $6.85
Subscription Options – AUSTRALIA:
1yr = $33.00 | 2yrs = $62.00
Subscribe AU
Subscription Options – NZ:
1yr = $40.00 | 2yrs = $76.00
Subscribe NZ
International Subscribers:
View Prices