Lovatts Code Crackers magazine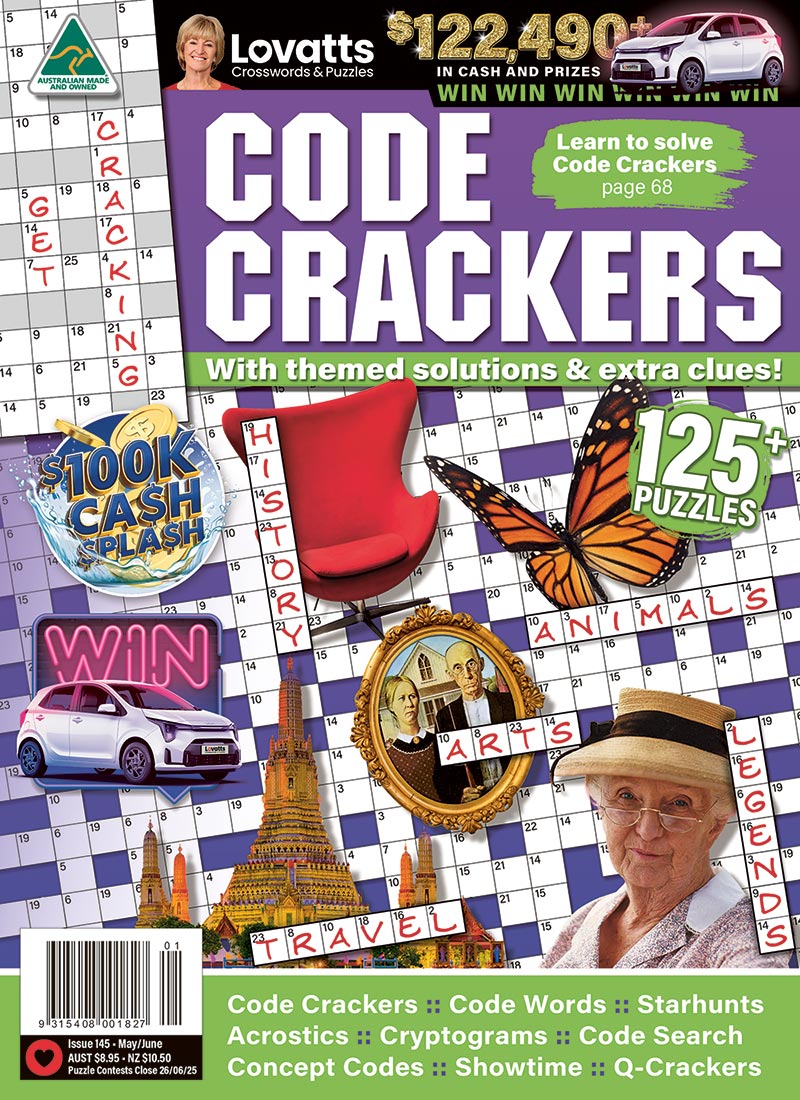 This title contains:
Info
About this puzzle title:
Code cracker puzzles are highly addictive! Letters have been replaced by numbers in these crosswords-in-disguise. Crack the alphabet code to make words to fill the grid and then reveal the celebrity answer. Each issue of Code Crackers magazine also includes celebrity-themed crosswords, brainteasers, acrostics and more. Win prizes by entering our contests in every issue. Subscribe today to enjoy FREE home delivery, great savings and a chance to win cash and prizes in every issue!
Frequency: Bi-monthly – 6 magazines per year (→ View on sale dates)
Cover Price: $7.80 | NZ: $9.35
Subscription Options – SAVE!
Australia (FREE Postage & Handling):
New Zealand (FREE Postage & Handling):

1 YEAR:
$54.00
SAVE:
4%
2 YEARS:
$103.00
SAVE:
8%
International (price includes shipping):

1 YEAR:
$60.00 AUD
2 YEARS:
$115.00 AUD
Extras: