Cluewords magazine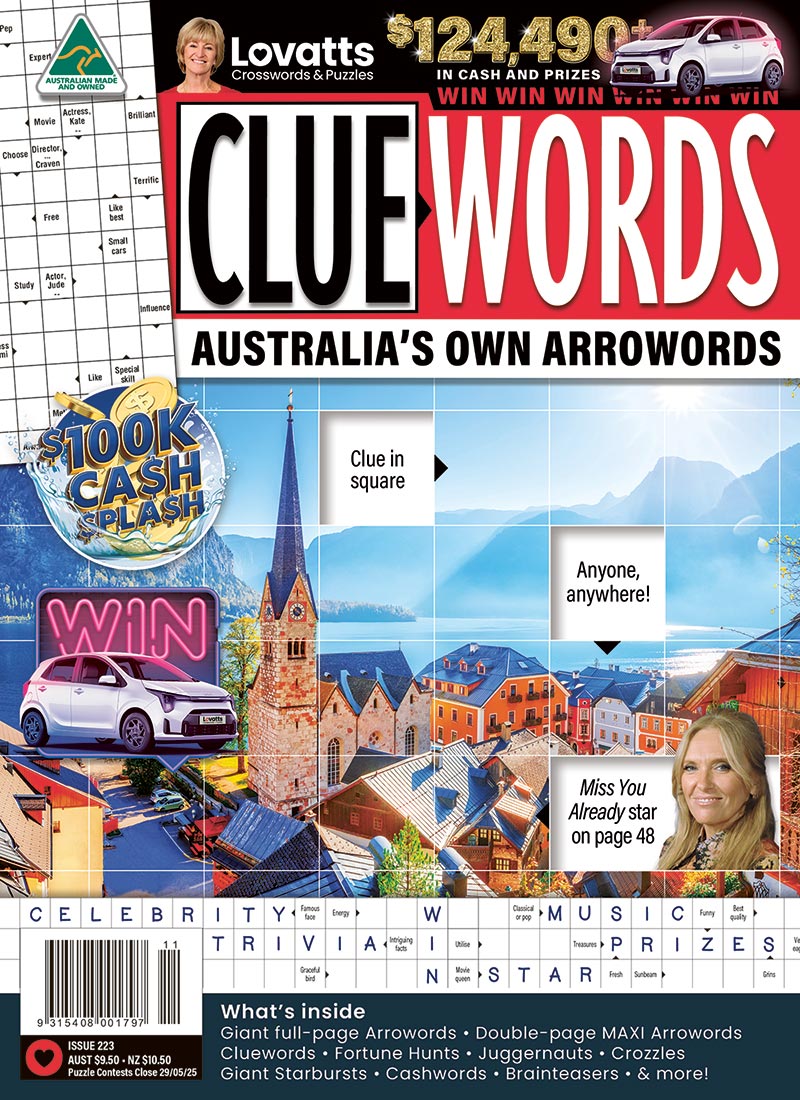 This title contains:
Info
About this puzzle title:
Cluewords magazine features a generous sprinkling of celebrity-themed arrowords, a double-page arroword, anagram puzzles, general knowledge and cryptic crosswords, and for those who love a challenge, our toughie, aptly called the Baffler! Subscribe today to enjoy FREE home delivery and great savings on the retail price.
Frequency: 12 issues per year (→ View on sale dates)
Cover Price: $7.80 | NZ: $9.35
Subscription Options – SAVE!
Australia (FREE Postage & Handling):

6 MONTHS:
$47.00
1 YEAR:
$90.00
SAVE:
4%
2 YEARS:
$168.00
SAVE:
10%
New Zealand (FREE Postage & Handling):

6 MONTHS:
$56.00
1 YEAR:
$109.00
SAVE:
3%
2 YEARS:
$206.00
SAVE:
8%
International (incl. postage & shipping):

1 YEAR:
$126.00 AUD
2 YEARS:
$241.00 AUD