Christine's BIG Crossword magazine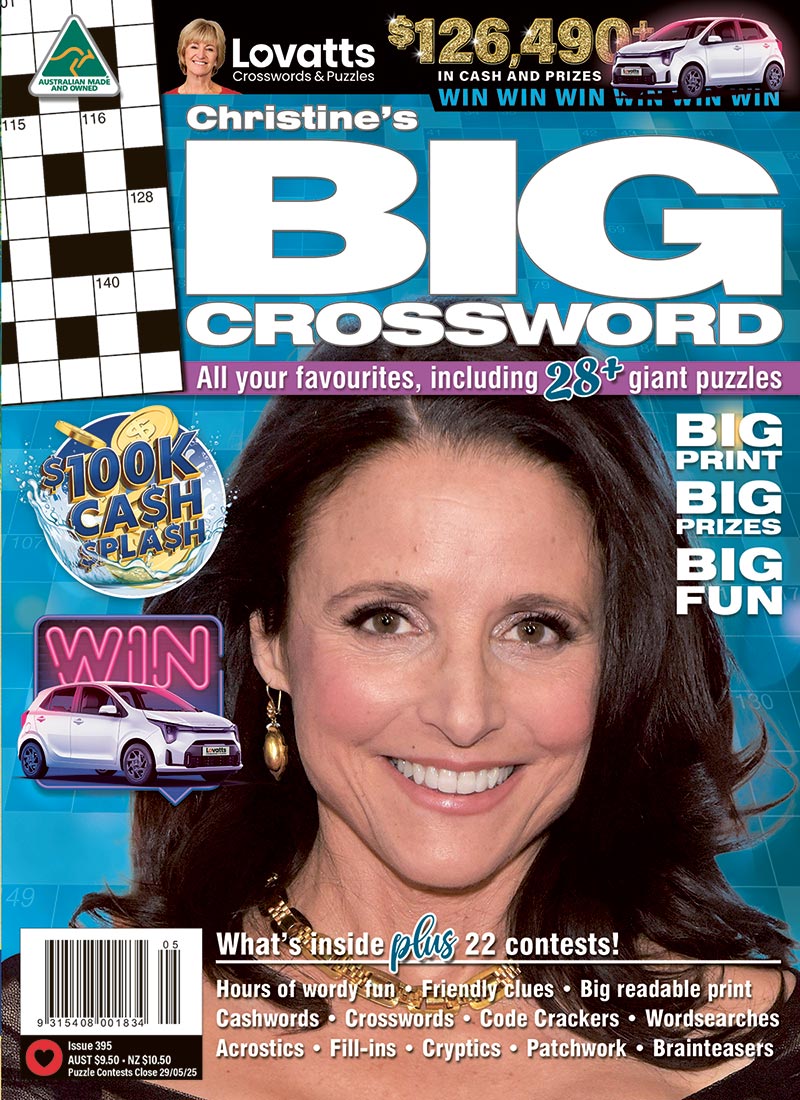 This title contains:
Info
About this puzzle title:
Frequency: 13 magazines per year (→ View on sale dates)
Cover Price: AUST: $7.70| NZ: $9.10
Christine's BIG Crossword magazine is a friendly mix of puzzle types, including classic crosswords, celebrity and trivia crosswords, code crackers, acrostics, and brainteasers. There's something for everyone. This popular monthly title, which includes lots of competitions, appeals to both the crossword enthusiast and casual puzzler. Subscribe today to enjoy FREE home delivery, great savings and a chance to win cash and prizes in every issue!
Subscription Options – SAVE!
Australia (FREE Postage & Handling):
New Zealand (FREE Postage & Handling):

6 MONTH:
$55.00
1 YEAR:
$115.00
SAVE:
3%
2 YEARS:
$218.00
SAVE:
8%
International (incl. postage & shipping):

1 YEAR:
$135.00 AUD
2 YEAR:
$259 AUD