Lovatts Super Sudoku Collection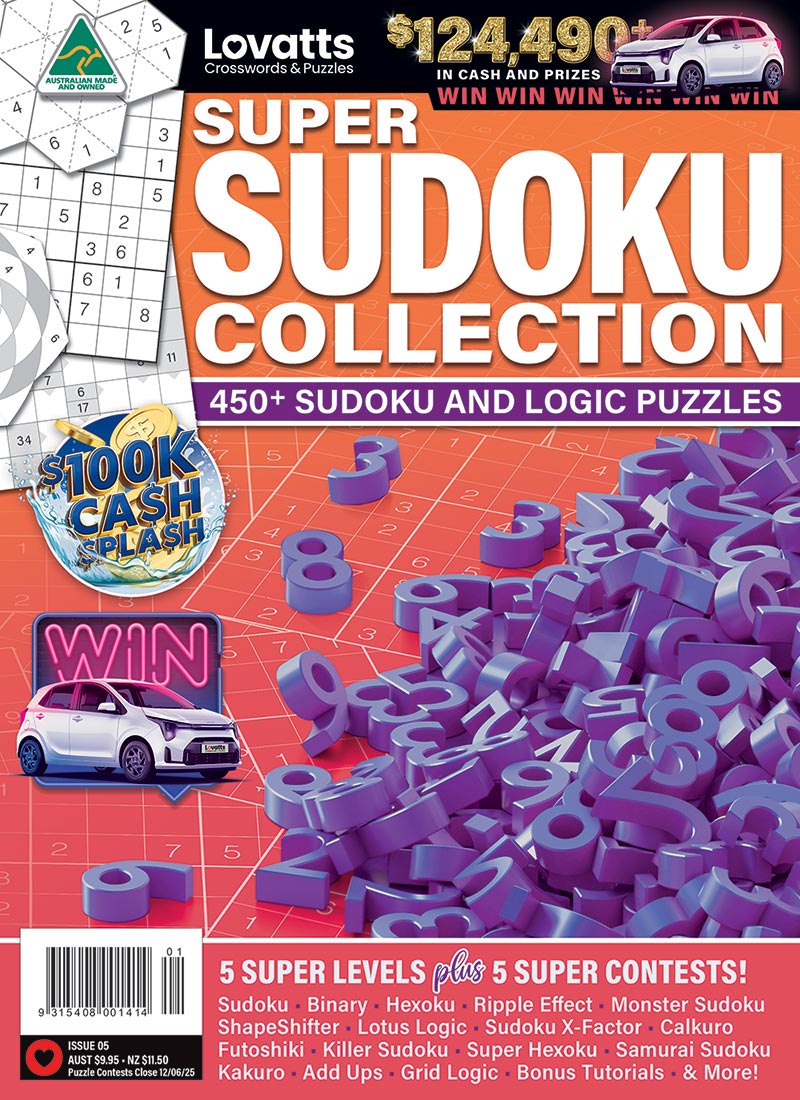 This title contains:







Description
For a bumper volume of brain-tickling logic puzzles, look no further than our Super Sudoku Collection.
Packed full of Sudoku, Binary and Ripple Effect puzzles for the logic lovers, and Calkuro, Futoshiki and Add Ups for the maths mavens, the 450+ puzzles on offer are sure to exercise and entertain the brain for hours.
Includes:
Over 100 pages of Sudoku & Logic puzzles
Easy-to-follow tutorials on each puzzle type
A variety of difficulty levels, so there's something for everyone.
We know you'll love them all!
Postage & handling included.

Frequency:
Monthly – 13 magazines per year
(→ View on sale dates)
Recommended Retail Price:
AUST: $9.95 | NZ: $11.95
Online (incl delivery):
AUST: $11.95 | NZ: $19.45
Purchase Options – AUSTRALIA:
BUY NOW
Purchase Options – NZ:
BUY NOW
International Purchases:
BUY NOW