Lovatts Super Sudoku magazine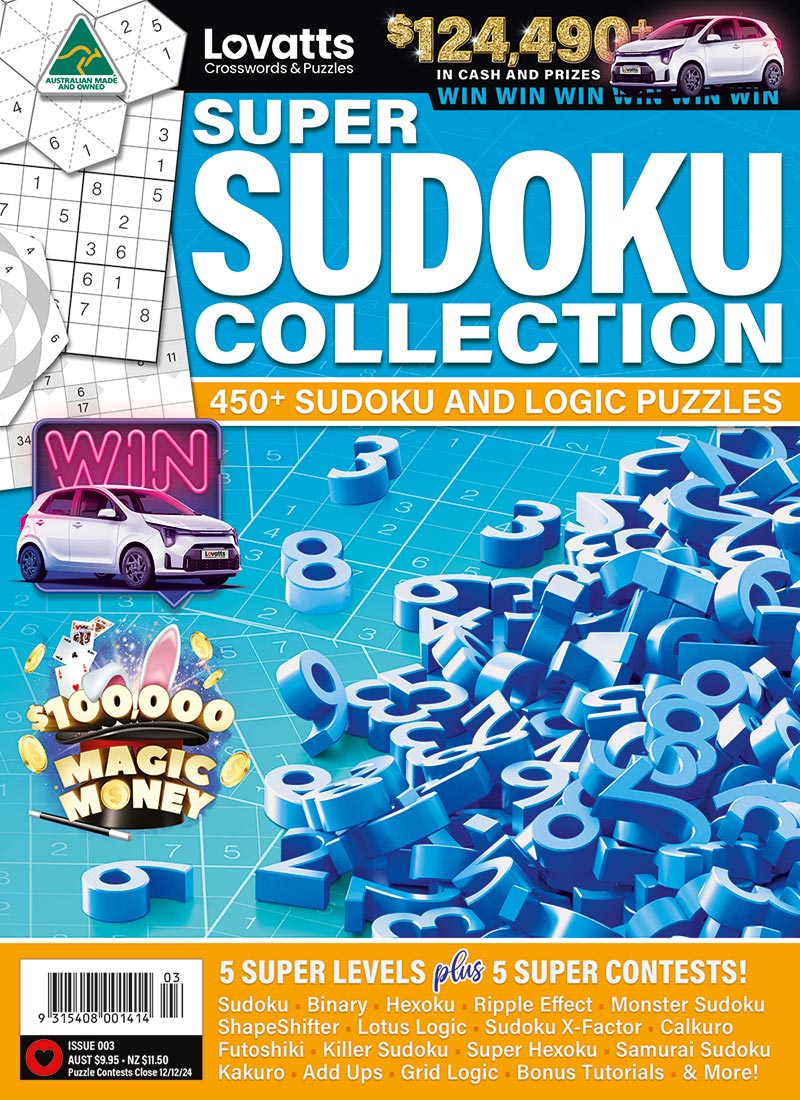 This title contains:
Info
About these puzzle titles:
SUPER SUDOKU QUICK & SUPER SUDOKU HARD
These highly addictive puzzles require a bit of logical thinking, not maths skills. Once you get the hang of filling in the grids with the numbers 1-9 you'll be hooked. 'Super Quick Sudoku' is aimed at providing you with a relaxed and straightforward puzzle experience. 'Super Hard Sudoku' is crafted to present a firm but fair challenge for those who love testing their logic talents. Both magazines feature the original Sudoku plus a selection of popular brain-tickling Sudoku variants. Of course, it's always fun to mix things up and alternate monthly to receive Sudoku puzzles ranging from Novice to Einstein. Subscribe today to enjoy FREE home delivery, great savings and a chance to win cash and prizes in every issue!
Frequency: Bi-Monthly – 6 magazines per year (→ View on sale dates)
Cover Price: AUST: $5.50 | NZ: $6.60
Subscription Options – SAVE!
Australia (FREE Postage & Handling):
New Zealand (FREE Postage & Handling):

1 YEAR:
$37.60
SAVE:
5%
International (incl. postage & shipping):


1 YEAR:
$46.20 AUD
Extras: